About Us
Predictable Network Solutions (PNSol) was founded in 2003 to provide consultancy on large and complex projects at the leading edge of feasibility, both technical and commercial. Coming from a strong scientific and engineering background we quickly found that the tools and techniques available were inadequate for the tasks we were being asked to perform. Our response was to construct both the mathematical basis and the practical tools that were needed to service our customers' needs.
Since then we have continued to work at this leading edge, spanning the issues of: performance; quality of experience; design and operational risks/hazards; and total cost of ownership. We have taken those tools and techniques and industrialised them.
We have a strong track record of resolving issues that were previously thought intractable.
We have worked with: major system integrators; network operators, both fixed and mobile; industry regulators; international research centres; network equipment manufacturers; and public sector bodies. Our telecommunications customers include small ISPs, medium sized national service providers and also large global carriers.
Profiles
Dr Neil Davies, BSc, PhD, MBCS, CEng, CITP
Chief Scientist & Co-Founder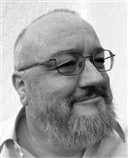 Neil Davies is an expert in resolving the practical and theoretical challenges of large scale distributed and high-performance computing. He is a computer scientist, mathematician and hands-on software developer who builds rigorously engineered working systems or scalable demonstrators of new computing and networking concepts. Notably, he is an expert in scalability effects in large distributed systems, their operational quality, and how to manage their degradation gracefully under saturation and adverse operational conditions.
Throughout his 20-year career at the University of Bristol he was involved with early developments in networking, its protocols and their implementations. During this time he collaborated with organisations such as NATS, Nuclear Electric, HSE, ST Microelectronics and CERN on issues relating to scalable performance and operational safety. He was also technical lead on several large EU Framework collaborations relating to high performance switching. He has mentored PhD candidates at CERN, working with them on the performance aspects of data acquisition for the ATLAS experiment, and is currently assisting with Ph.D. candidates at the University of Catalonia.
He co-founded Degree2 Innovations in 2000, commercialising network QoS research, and went on to found Predictable Network Solutions in 2003. He has worked on performance quality aspects of the Department of Defense's Future Combat Systems project, and has developed approaches to delivering consistent video telephony for sign language users over retail broadband. He is the co-author of several patent families.
Peter Thompson, BSc
Chief Technical Officer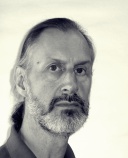 Peter Thompson became Chief Technical Officer of Predictable Network Solutions after several years as Chief Scientist of GoS Networks Limited (formerly U4EA Technologies). Prior to that he was co-founder and CEO of Degree2 Innovations, commercialising advanced research into network QoS undertaken with Neil Davies during the preceding four years at the Partnership in Advanced Computing Technology in Bristol, England, where he was a Senior Research Fellow.
Previously he spent eleven years at STMicroelectronics, where one of his numerous patents for parallel computing and communications received a corporate World-wide Technical Achievement Award. For five years he was the Subject Editor for VLSI and Architectures of the journal Microprocessors and Microsystems, published by Elsevier.
He has degrees in mathematics and physics from the Universities of Warwick and Cambridge, and spent five years researching general relativity, twistor theory  and quantum theory at the University of Oxford. He has published papers and co-authored and co-edited several books on parallel computing and communications.
Fred Hammond, BSc
Commercial Director & Co-Founder
Fred Hammond started his career as a network architect for IBM specialising in distributed directory services and now has twenty-two years experience as a networking specialist. He has founded two companies prior to co-founding PNSol. His primary focus for the past seventeen years has been international business development. In that capacity he has worked with Fibronics, Racal Interlan, Proteon, Standard Microsystems Corporation (SMC), Accton Technologies (Taiwan), 3M Telecommunications Division and U4EA Technologies - facilitating the acquisition of four of these companies.
His principal interests are launching new technologies to market, especially in the area of predictable and reliable services for SoHo applications. He is an avid skier and is Chairman of the Board and President for a USSA Alpine Race Team for children, which is based in New Hampshire, where he lives.
Martin Geddes, MA
Associate Director of Business Development
Martin Geddes is a respected thought leader in the telecoms industry. He was named as one of the "Forty under forty people who are most likely to lead the industry over the next decade or two" by readers of Global Telecoms Business in July 2009.
Prior to establishing his own consulting business, he was Strategy Director for the network and IT division of BT. Previously he was Chief Analyst at Telco 2.0, a well-regarded conference, consulting and research business which he co-founded. He holds nine granted patents from his work at Sprint on a pioneering open platform project.
Martin has been working on the future of broadband networks and business models since 2001, following a decade as a hands-on consultant in high-performance networked IT systems. He has been involved in public writing and speaking on the subject of broadband since 2003. He is a popular conference speaker, having presented on the future of broadband at events such as eComm, Telco 2.0 and London Business School TechSummit. He has been cited online by Forbes, Business Week and BBC News as an expert in the field of telecommunications.
Martin was the lead author of the Telco 2.0 report Future Broadband Business Models (2008) and holds an MA in Mathematics and Computation from the University of Oxford.
Pete Cladingbowl
Operations Director
Peter Cladingbowl's ability to design, build and operate engineering systems was forged down mines, on oil rig and in factories. For the last fifteen years he has been creating lean and resilient internet infrastructure across Europe and the world. His expertise is in product development, engineering, IT and operations where his talent for leadership and tremendous enthusiasm builds character into teams and organisations.
Peter has extensive background in IT, Network and Data Centre Operations.
A clear thinker, he understands the current and future hazards and opportunities for technology based companies, and has the capability to act on them to bring value to any enterprise. His last two roles, with global telecoms company Global Crossing (now Level 3) and European carrier neutral colocation company Interxion, were at the level of Senior Vice President with responsibility for annual capital and operational expense budgets of several hundred million Euros.
Dr Dave Reeve, BSc, PhD
Lead Systems Architect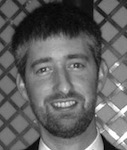 Dave Reeve studied for both his bachelor and doctorate degrees at the University of Kent, with a few years in industry between them. His PhD topic was in novel approaches to delivering predictable end-to-end network quality of service, which was sponsored by Degree2 Innovations. Prior to joining PNSol in 2004, he worked at Racal Defence Electronics, CERN, and as a consultant for several ISPs.
His professional interests are in network performance and innovative quality of service solutions for delivering assured network services. He has a continuing interest in wireless communications, having been involved in amateur radio systems, especially packet based, for many years. He enjoys rock climbing, has served as President of the Mountaineering Society, and can frequently be found hanging from a cliff-face on weekends.
Lucy Hazell, MChem
Packet Flow Performance Analyst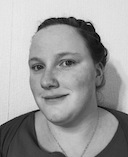 Lucy Hazell joined PNSol in 2011, after completing her masters in Chemistry with Mathematics from the University of Sheffield.
She is particularly interested in the long-term stability, usability and reliability of telecommunications as an integral worldwide phenomenon.